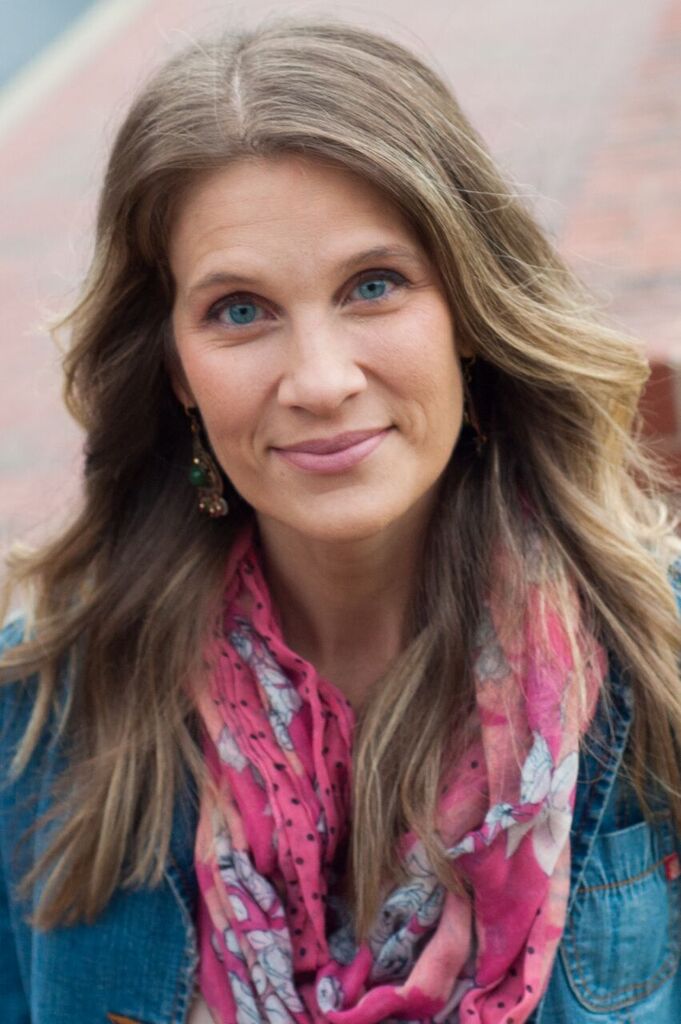 Investing and Immersing: Part 1 of a Conversation with Prof. Andrea Summers
Take a look at the faculty bio for Professor Andrea Summers, and you might wonder how someone with such a high-powered ministry profile ended up in Central, SC. Her answer, however, is pretty simple: "Hands-on investment with ministerial students."
Now in her second year at SWU, she's busy mentoring ministry students, introducing a new curriculum into her general education classes, finishing up her D.Min. and raising four children with her husband Jeremy, the Multiplication Pastor at Alive Wesleyan. She's still, in her words, "drinking from a firehose," but immersing herself in SWU's community and ministry is what God has called her to do.
I had the chance to talk with Prof. Summers last month, and in this first part of our interview, we discuss why she same to SWU, what she learned from her time Wesley Seminary, and why she's excited about the new Immerse curriculum she's using in her New Testament survey.
Jonathan Sircy: When you came to SWU a year ago, what did your goals look like? What were you excited about getting to do? Did you have larger sort of ministerial aspirations?
Andrea Summers: I was at Wesley Seminary, but I wasn't in a direct teaching role. You know, I was the director of the center there.
So, yeah, teaching full time was exciting to me.
I think more specifically it was getting the hands-on investment with ministerial students, these people who at this young age—it's quite impressive, actually—are able to articulate some sort of a call into vocational ministry and to get to be invested in their development. These are really, really crucial years. I said, "Yeah! Sign me up. Sounds amazing!"
But I also teach two gen eds every semester. And there are no ministerial students in those courses, and so I wasn't really thinking about those students necessarily when I took the job. But actually, that has been this unexpected joy that has come out of teaching. I just realized I really enjoy the students who are the business majors and the exercise science majors and all these other things and getting, for this really brief window of time, to invest.
JS: When did you know you were called a minister in no way ministering now? Were you in college? You're the daughter of missionaries, so at what point did you see not only being a minister, but ministering as a professor as part of what God called you to do?
AS: Being a professor was never on the table for me. And in fact, I have a
mentor who has been a really instrumental mentor for me, but who would bring that up every so often in our conversations. I thought, of course, "He's a professor!" and so I was like I could never do that because I really do love the local church and ministry. I really love preaching. I really like strategy. I like the fast pace that local church ministry provides. Like academia is a fast pace, but it's not necessarily fast in terms of new ideas, right? Whereas in a local church, you come up an idea, and you can implement it tomorrow and then you can pivot and do something different. So yeah, I never saw myself teaching. I always saw myself in the local church and supporting in a non-profit role.
It really wasn't until, let's see, four months before Mike Tapper reached out to me to consider putting my application in for this role that I would have even considered that there was another position that was like a pastoral position at a different institution, not dissimilar to like what Ken Dill does. So I was in the running, I guess, for the position, and I didn't get the job, but got far enough in the process that I really started dreaming about the kind of impact that God can use you on a college campus with young people. And my heart kind of connected with that in a way it never had before.
So that when I didn't get the job, I was really crushed, like, "Anything else is gonna be really like second best now!" So then when the opportunity came to potentially be here at SWU, it was just like a piece of a puzzle that fit.
JS: So undergrad, you were at Indiana Wesleyan. I'm interested to know from your time there and you also working at Wesley Seminary, what is something you learned that you think you brought here to SWU?
AS: Well, one thing that I really, really loved about Wesley Seminary was its emphasis on diversity.
They just really make a very intentional effort both in the people that they hire and the students that are in their classes and even in the curriculum, you know, to be diverse from top to bottom. It is just a core value. And it's not a value in terms of like equal rights or something like that. It's a kingdom value. That's actually the best expression of the kingdom! And the best expression of the church is one that is increasingly inclusive and increasingly diverse. And I see that in scripture. I see that in the Book of Acts for sure. I just spent this whole past week teaching from the Book of Acts in my New Testament classes, and we talked a lot about that.
JS: Was your teaching of Acts part of this new Immerse program you're doing?
AS: Yeah. I mean, the Immerse piece of it is really just like getting students to read their Bibles, which sounds so obvious that in a New Testament class, we would have students actually read the New Testament.
But I think actually if we probably did a poll of New Testament classes being offered in undergrad across the United States, I would wonder how many of those college students are actually reading the New Testament.
I think a lot of people put on their syllabus "Read through the New Testament," but it's not like students are being held accountable to it. That was my experience in undergrad. I took a New Testament class in undergrad, and—it's my own fault— I didn't read through the entire New Testament and I wasn't really like held accountable. So, I just said when I was teaching New Testament. I just said, you know what? I believe that, you know, when we're just studying scripture, or just talking about scripture, it becomes an autopsy. We can use a scalpel, and we can go in and we can make incisions or pull out texts and look at them and study them under a microscope. And we can look at the whole cadaver at the end of the day. It's not living and breathing, and it's not life giving! But when you actually encounter the holy scriptures and the Holy Spirit is involved in that process, it is a life-giving thing! No matter where you are in the spiritual spectrum, then God will meet you there.
And so, I said, "Well, if my students don't get anything out of my New Testament class, I hope that they encounter the living God on the pages of scripture." And I decided I was gonna remove all of the roadblocks that I possibly could that might potentially keep students from reading it. But we also do all the other things: we trace Paul's missionary journeys and offers thoughts about who wrote the book of, you know, First Timothy.
JS: Immerse sounded like a kind of curriculum that would have found its home as part of, I don't know, a Sunday School or something like that, like education inside the church.
AS: Yes, the Immerse Bible series is put out by Tyndale.
And most of our Bibles tend to be like study Bible, and I think this is specifically a reading Bible. So, it's really meant for reading big. A lot of times when we read, we just read a little soundbites, or whatever a devotional thing says, or a chapter, but then we stop at the end of the chapter. This is just an encouragement to read because, you know, actually the Bible is a really exciting story: shipwrecks and snake bites and people who die and people who are murdered and all kinds of things. And we just don't read it that way sometimes. So, they've put out this reading Bible series and one of them is the Messiah, which is just the New Testament. And it's just easier to read!