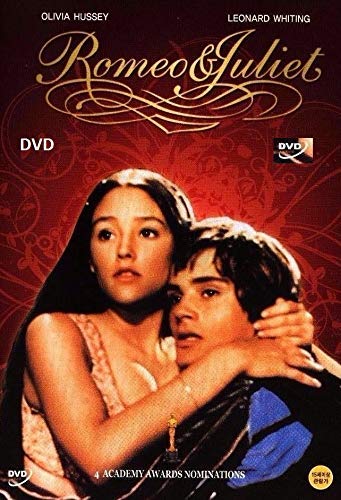 Today's word of the day, thanks to Quizlet, is copious. According to www.dictionary.com, copious means "large in quantity or number; abundant; plentiful," or "having or yielding an abundant supply," or "exhibiting abundance or fullness, as of thoughts or words." According to www.etymonline.com, it entered the language in the "mid-14c., from Latin copiosus 'plentiful,' from copia 'an abundance, ample supply, profusion, plenty; riches, prosperity; ability, power, might,' also the name of the Roman goddess of abundance, from assimilated form of com 'with, together' (see com-) + ops (genitive opis) 'power, wealth, resources,' from PIE root *op- 'to work, produce in abundance.'" It's interesting how the root words, com and ops, not only get compounded but also elide into the one word.
On this date in 1595, as many scholars think, Shakespeare's Romeo and Juliet was performed for the first time. Romeo and Juliet is an early tragedy among Shakespeare's work, and it is not one of the great tragedies (those would be Hamlet, Othello, Lear, and Macbeth), but it may very well be the best known of his tragedies, and perhaps the best known of all his plays, perhaps because it is assigned in many public schools. It is also probably the most adapted of Shakespeare's plays because its plot is simple and timeless.
On this date in 1728, John Gay's The Beggar's Opera premiered at the Lincoln Fields Theater in London. The Beggar's Opera is the best known (and perhaps the first) example of ballad opera, a kind of musical theater in 18th century England that combined spoken dialogue with songs using popular tunes (or, sometimes, new tunes written in the popular-song style). The genre was developed in part to satirize Italian opera, which had become popular in London, at least among the upper classes. Wikipedia says about ballad opera, "It consists of racy and often satirical spoken (English) dialogue, interspersed with songs that are deliberately kept very short (mostly a single short stanza and refrain) to minimize disruptions to the flow of the story, which involves lower class, often criminal, characters, and typically shows a suspension (or inversion) of the high moral values of the Italian opera of the period." The Beggar's Opera focuses on the criminal MacHeath, who is a highwayman, a murderer, and a womanizer, not to mention a bigamist. To make a long story short, he and his gang are caught and are ready to be hanged, but because the audience demands a happy ending, they are all given a reprieve. As an aside, Berthold Brecht created an adaptation in his play with music Die Dreigroschenope (The Threepenny Opera) in which he used the alienation style of theater that he made famous.
On this date in 1781 at the Cuvilliés Theatre of the Munich Residenz (the former royal palace of the rulers of Bavaria), Wolfgang Amadeus Mozart's first mature opera, Idomeneo, re di Creta ossia Ilia e Idamante (Idomeneus, King of Crete, or, Ilia and Idamante) was performed for the first time, with the orchestra conducted by the 25-year-old composer. It was based upon an earlier opera, by Andrè Campra. Today it is a standard piece in the repertoire of most major opera companies.
On this date in 1947, Arthur Miller's All My Sons premiered at the Coronet Theater on Broadway in New York. The play was directed by Elia Kazan (he's a big name in theater), to whom the play was dedicated. It starred Ed Begley, Beth Merrill, Arthur Kennedy, and Karl Malden. It won the New York Drama Critics' Circle Award, the Tony Award for Best Author, and the Tony Award for Best Direction of a Play. It has been adapted for movies twice, once in 1948 starring Edward G. Robinson, and again in 1987 starring James Whitmore.
On this date in 1966, at the Palace Theater on Broadway in New York, after a tryout at Fischer's Theater in Detroit, Bob Fosse's Sweet Charity premiered. The music was by Cy Coleman, the lyrics by Dorothy Fields, and the book by Neil Simon, but it was an idea conceived by Fosse, and he also directed and choreographed it. It featured "Big Spender" and "If My Friends Could See Me Now," among other numbers. It won the Tony Award for Best Choreography and was nominated for 8 others, including Best Musical (it lost to Man of La Mancha).
I guess you could say that, in the history of theater, January 29 has copious reasons to hold its metaphorical head high.
The image is from the Franco Zeffirelli's 1968 film adaptation of Shakespeare's Romeo and Juliet, starring Leonard Whiting and Olivia Hussey.