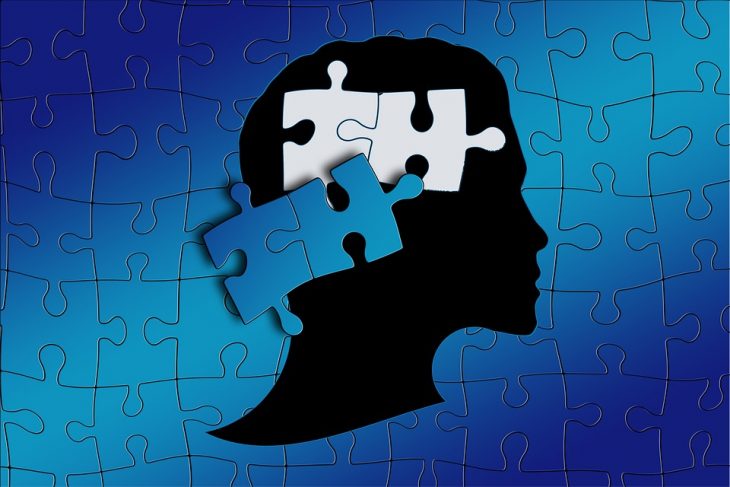 Recap of Professor William's Visit to the Carolina Institute of Faith and Culture
It was a cold and rainy day, and a very important speaker was due to be present for the class that I had the privilege to attend. She was a handsome woman, middle aged, and she had the gift of having a son with Autism. Her name was Professor Mildred Williams.
To begin with, she talked about her career, and the life that she has been through. Professor Williams was certified by the state. Starting in New Jersey in 1987, she calls her self an O.G., or "old gangster" of counseling. She served people with drug addiction and mental health problems. Her goals were to unmask the "stigma" of what may be going through the client's head. She made clear to us in the class that she was big on mental health and is an advocate for those who have mental disabilities; however, she quit working at Martial Pickens after 20 years. She felt called to teach other students about these things. This was striking, as she continued to talk about how left out these people are. She continues more into a personal story, specifically pertaining to a book my class is reading: Life, Animated.
Though her son, Khalil, was not present for the class, his presence could still be felt. "He's my sweet boy," said Professor Williams. The story of Khalil was indeed intense. He wanted the details to everything, and those with symptoms of autism will demand detail to everything accordingly. He has a twin sister, Kira, and she helps to defend Khalil and be his voice, as she is more linguistic compared to her brother. He uses shorter phrases and is concise in his statements, though Kira and Khalil had their own way of communicating with each other during their infant years. She knew what Khalil needed or wanted based off his body language. Sitting in this room, it dawned on me that the bond this family has with each other is a picture of God's love within the family.
Professor Williams made serious notes on the struggles that Khalil experienced through school. To start with, he needed a speech therapist. "My son was not talking," said Professor Williams. Even with therapy through the daycare, nothing was getting done to help Khalil talk. "There were so many different therapists involved, and they did not want to coordinate, so I pulled the mom card. I brought them all together at a table to discuss the tests," stated Professor Williams. She gave them two days to coordinate their efforts because she was ultimately convinced of one thing: "I am convinced my son is going to talk." She made demands for testing to be redone for Khalil, and it would be a coordinated effort this time. At that moment, he could only manipulate if he was not in a controlled environment. He could not talk.
Two weeks passed, and a miracle happened. Khalil was able to find his voice. However, he was deemed not as intelligent as most. He was diagnosed with Autism and Aspergers. The counselors said that he may need to be institutionalized because of these things. Professor Williams said "give me one year to reassess him." She was granted this year, grudgingly, by the counselors. The threat of his being institutionalized was removed after a stunning performance of the Alphabet, including words, by Khalil . This was perhaps the greatest victory that they had.
Khalil was at last able to go to regular school. He was smarter than the lower classes, but not socially able to handle the regular classes. However, Khalil made it through school. It was all good, except for being bullied. He was bullied all through school, and Middle School was the cruelest to him. Professor Williams told Khalil of "Safe Zones," especially the vice principle or guidance counselor. Khalil's social tendencies were to do what the bully did to him. When brought in the office for questioning, Khalil was ultimately blamed. Professor Williams went to a greater level. She brought the bully's parents in and questioned them. She even educated them about Khalil's condition. Despite all this, it was all laughed off by the staff at the school. No one believed it.
Khalil did well in school, nonetheless. He was home schooled during his later middle school and high school years. With this, he became more and more interested in other things. He is a gifted artist, a gifted musician, and a gifted writer. In the area of reading, he is gifted as well. As he reads, he sees pictures, and his art work on canvas is astonishing. When he writes, it is vivid. These stories float around in his mind, and they inspire him to keep writing. These writings also help to calm his anxiety that he experiences in public places.
                Professor Williams is in the process of creating a type of art show that will display the works that Khalil has done. He still takes classes online to help sharpen his skills. It is understood that Khalil thinks differently from the rest of us. Knowing more about his story sheds light upon the struggles that may be faced by those with Autism. Yet, with these struggles, a lot can be learned from them. They are artists, and they are people just like you and me.  They can live a life of fullness, just in a different way.