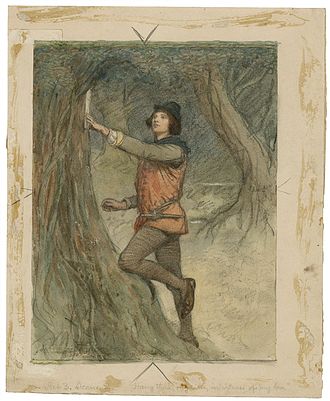 Word of the Day: Quotidian
Today's word of the day, courtesy of Merriam-Webster, is quotidian, which means "daily," or "usual or customary," or "ordinary or commonplace," or, when used of a fever, "characterized by paroxysms that recur daily" (https://www.dictionary.com/browse/quotidian?s=t). The dictionary.com entry says that it is an adjective but that it can also be used as a noun, though I suspect it is really a substantive adjective since the dictionary does not give it a new meaning.
The website www.etymonline.com says that quotidian entered the language "mid-14c., 'everyday, daily,' from Old French cotidian (Modern French quotidien), from Latin quotidianus 'daily,' from Latin quotus 'how many? which in order or number?' (from PIE root *kwo-, stem of relative and interrogative pronouns) + dies 'day' (from PIE root *dyeu- 'to shine'). Meaning 'ordinary, commonplace, trivial' is from mid-15c." Merriam-Webster points out that Shakespeare uses quotidian as a substantive adjective in his play As You Like It with the meaning of "quotidian fever":
In Shakespeare's play As You Like It, the character Rosalind observes that Orlando, who has been running about in the woods carving her name on trees and hanging love poems on branches, "seems to have the quotidian of love upon him." Shakespeare's use doesn't make it clear that quotidian derives from a Latin word that means "every day." But as odd as it may seem, Shakespeare's use of "quotidian" is just a short semantic step away from the "daily" adjective sense. Some fevers occur intermittently – sometimes daily. The phrase "quotidian fever" and the noun "quotidian" have long been used for such recurring maladies. Poor Orlando is simply afflicted with such a "fever" of love.
Today is October 19, and on this date in history there have a number of relatively significant birthdays.
In 1784, Leigh Hunt was born on this day. Hunt was an English poet, critic, and essayist, though he is known more as the friend of poets today. He founded and edited the journal The Examiner in 1808, and for over a decade that weekly was one of the leading proponents of radical ideas in England (keep in mind that "radical ideas" were classical liberal ideas, ideas about human liberty, rather than the radical ideas of today, which are primarily Marxist). Hunt also maintained a circle of artists around him that included John Keats and Percy Bysshe Shelley.
On this date in 1810, Cassius Marcellus Clay was born. Clay was a younger son of a very wealthy and influential family in Kentucky, planters and slaveholders. But while at Yale College around 1830 or so, Clay heard William Lloyd Garrison, the editor of The Liberator, speak on abolitionism, and he became a devoted abolitionist. He was an early member of the Republican Party, a supporter of Lincoln, and a three-term member of the Kentucky legislature. He survived an assassination attempt in 1843 when the bullet intended for his heart struck he Bowie knife instead as he was pulling the Bowie knife from its scabbard. An American painter and musician, Cassius Marcellus Clay, was named for Clay, as well as the painter's son, who later changed his name to Muhammed Ali, the famous boxer.
On this date in 1899, Aaron Blum Wolowicz was born in Chicago, IL. He later changed his name to Harold Brent Wallis, though he's better known as Hal B. Wallis. He was a movie producer who oversaw the production of such films as The Adventures of Robin Hood (1938, starring Errol Flynn), The Maltese Falcon (1941, staring Humphrey Bogart), Casablanca (1942, starring Humphrey Bogart), Barefoot in the Park (1967, starring Robert Redford and Jane Fonda), True Grit (1969, starring John Wayne), and many more. He received many Academy Award nominations and won for Casablanca.
On this date in 1931, David John Moore Cornwell was born in Dorset, England. He worked for both MI5, the British Security Service, and MI6, the British Secret Intelligence Service, in the 1950s and 1960s, until his writing career took off with the publication of his third novel, The Spy Who Came in from the Cold (1963). He's better known by his pen name, John le Carré. Some of his other works are Tinker Tailor Soldier Spy (1974), The Honourable Schoolboy (1977), and The Little Drummer Girl (1983).
In 1954 in Dudley, England, Sam Allardyce was born on this date. Allardyce is a former professional footballer and football manager. He had a career that spanned most of 20 years, playing for clubs like Bolton Wanderers, Preston North End, West Bromwich Albion, and even the Tampa Bay Rowdies of the now-defunct North American Soccer League (a defender, he played 11 games for Tampa Bay in 1983 and scored one goal). Then he moved into management in 1991 as a player-manager for Limerick in Ireland, and continued his career in England until 2018. He is credited as being one of the first football managers to use scientific approaches and statistics in managing a side.
And in 1956, in Bethlehem, PA, Paul Schleifer was born to the Rev. Dr. Herman W. Schleifer, Jr., and Katherine Schleifer. He studied at Davidson College and at the University of Georgia, where he earned his doctorate. But if you go to Wikipedia and try to find a wiki for him, you'll be unsuccessful. Other than occasionally blogging about a word of the day, his career has been remarkably quotidian.
The image is a "watercolor illustration from As You Like It: Orlando pins love poems on the trees of the forest of Arden." It comes from "Hugh Thomson – Folger Shakespeare Library Digital Image Collection http://luna.folger.edu/luna/servlet/s/1yiif3" through Wikipedia.