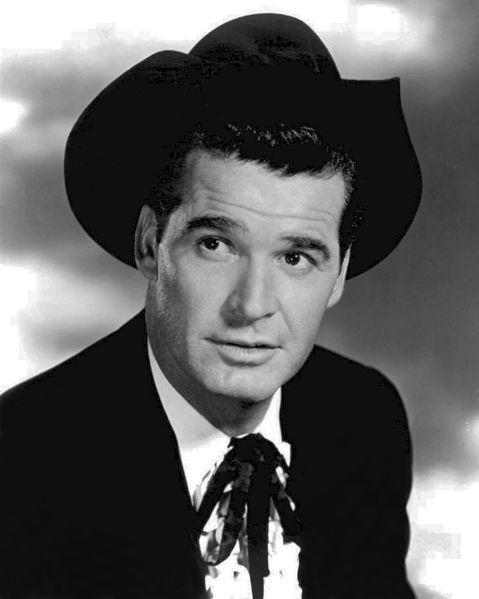 Word of the Day: Maverick
Today's word of the day comes from the Number2.com website, and it's maverick. According to the website, maverick can mean an "unbranded ranch animal" or "a person who takes an independent stand." According to www.dictionary.com, the ranch animal is specifically "an unbranded calf, cow, or steer, especially an unbranded calf that is separated from its mother." It's second definition includes "a lone dissenter, as an intellectual, an artist, or a politician, who takes an independent stand apart from his or her associates," and "a person pursuing rebellious, even potentially disruptive, policies or ideas."
According to www.etymonline.com, the word comes from the name of a cattle rancher in Texas. Samuel A. Maverick (1803-1870) was notorious for not taking care of his cattle very well, particularly not branding them. For instance, the website quotes Colorado law: "All neat stock found running at large in this State, without a mother, and upon which there is neither mark nor brand, shall be deemed a maverick, and shall be sold to the highest bidder for cash, at such time and place, and under such rules and regulations, as the round-up commissioners of the district shall prescribe.
[act to amend the General Statutes of the State of Colorado, approved April 8,
1885]
." The website then explains that the second meaning, of an independent-minded person, comes from Texas Congressman Maury Maverick (1895-1954; D 1935-1939) who was, as you probably have already guessed, independent minded. Curiously, Maury Maverick was the grandson of Samuel A. Maverick.
I think the first time I was aware of James Garner was watching The Rockford Files in the 1970s, though I probably didn't start watching it when it first started in 1974—I didn't watch very much series TV when I was in college. But at some point I discovered Jim Rockford, and I have to say that that series got me interested in the hard-boiled detective. It wasn't until grad school that I discovered Robert B. Parker's Spenser series, and then on to Raymond Chandler and Dashiell Hammett. One actor who got his start in The Rockford Files was Tom Selleck, who played a flashy young detective named Lance White in two episodes in '78 and '79 before getting his major break with the role of Thomas Magnum in Magnum, P.I.
James Scott Bumgarner was born in 1928 in Oklahoma and died in 2014. He served in the Merchant Marine and then the National Guard, spending 14 months in Korea during that war, and he received several medals, including two Purple Hearts. After returning home, he was persuaded by a friend to take a non-speaking part in a Broadway play, and that led to commercials, and then a return to Hollywood, where he'd gone to high school, and then television.
He almost got the lead role in a 1955 TV series Western called Cheyenne, but missed out because of timing. He got various small parts in movies and TV series until he got his big break in 1957.
Later, he would star in numerous movies with some of the biggest names in Hollywood. He even received many nominations for various awards, like Golden Globes and Emmys, and even won a few.
But I think the thing I most admire about James Garner had nothing to do with his acting, directing, or producing. In 1956, Garner met a young divorcee with a 7-year-old daughter. He said, "We went to dinner every night for 14 nights. I was just absolutely nuts about her," and then they got married (https://en.wikipedia.org/wiki/James_Garner#Marriage_and_family). They had a daughter together, and raised her daughter from her previous marriage. Their marriage wasn't perfect—they separated briefly on two different occasions—but they stayed married until his death in 2014. It's a story we don't hear about very much with Hollywood stars. He didn't lead the kind of life that one reads about in tabloids. In that way, he was a bit of a maverick.
And that big break that he got in 1957? It was the lead role in a TV Western called Maverick, in which he played the title character, Bret Maverick. He played the role for only three years, but he came back to it again several times during his career, directly in a retooling of the Maverick series in the late 70's, in a movie in 1994, but perhaps most significantly in The Rockford Files. The Wikipedia article on Garner says, "In the 1970s, Roy Huggins had an idea to remake Maverick, but this time as a modern-day private detective. Huggins worked with co-creator Stephen J. Cannell, and the pair selected Garner to attempt to rekindle the success of Maverick, eventually recycling many of the plots from the original series" (https://en.wikipedia.org/wiki/James_Garner#The_Rockford_Files).
After his death, a few people reflected on his life: "Selleck said, 'Jim was a mentor to me and a friend, and I will miss him.' [Sally] Field said, 'My heart just broke. There are few people on this planet I have adored as much as Jimmy Garner. I cherish every moment I spent with him and relive them over and over in my head. He was a diamond.' [Clint] Eastwood said, 'Garner opened the door for people like Steve McQueen and myself'" (https://en.wikipedia.org/wiki/James_Garner#Death).
He was, apparently, a good guy, a nice guy, and a maverick.
The image is a photo of James Garner as Bret Maverick.