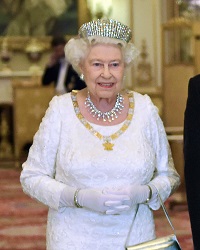 Paul Schleifer
Swank, to English speakers in the US, means "fancy, elegant and showy." In the UK, swank can also be a verb "to display one's wealth, knowledge, or achievements in a way that is intended to impress others"; it can also be a noun "behavior, talk, or display intended to impress others" (OED). In both the US and the UK, a similar adjective is swanky "stylishly luxurious and expensive."
There are historically some other definitions for swank, though these meanings are obsolete. The first meaning, recorded by the OED in 1726, is a portion or remainder of drink: "that Remainder of Liquor at the Bottom of a Tankard, Pot or Cup, which is just sufficient for one Draught; which is not accounted good Manners to divide with the left Hand Man; and according to the Quantity is called either a large or a little Swank." Another, the first use of which, according to the OED, occurs in 1786, is "agile, active, nimble": "Ye're to tak' thirty swank fellows that can run." The verb form actually appears in 1809: "I met him swanking along the road, ever so genteel." The noun form shows up in 1854: "What a swank he cuts!" And the adjective form, with the meaning from the first paragraph above, doesn't appear until 1913, and mostly in the US: "Look here, come for a ride. Had this new swank machine just a week."
Speaking of swank, last week I saw a posting on Facebook about Queen Elizabeth's jewelry (that's number 2, not number 1). Here's a quick outline, all from Wikipedia (and yes, there is a Wiki devoted just to Elizabeth's jewelry:
"The Delhi Durbar Tiara was made by Garrard & Co. for Mary of Teck, the wife of George V, to wear at the Delhi Durbar in 1911…. Made of gold and platinum, the tiara is 8 cm (3 in) tall and has the form of a tall circlet of lyres and S-scrolls linked by festoons of diamonds."
The Queen Mary Fringe Tiara "reuses diamonds taken from a necklace/tiara purchased by Queen Victoria from Collingwood & Co. as a wedding present for Princess Mary in 1893."
"The George III Fringe Tiara is a circlet incorporating brilliant diamonds that were formerly owned by George III. Originally commissioned in 1830, the tiara has been worn by many queens consort. Originally, it could be worn as a collar or necklace or mounted on a wire to form the tiara."
"The Grand Duchess Vladimir Tiara, sometimes the Diamond and Pearl Tiara, was bought, along with a diamond rivière, by Queen Mary from Grand Duchess Elena Vladimirovna of Russia, mother of the Duchess of Kent, in 1921 for a price of £28,000," which would be £1,261,235.49 ($1,674,280.02) in 2017. "Queen Mary had the tiara altered to accommodate 15 of the Cambridge cabochon emeralds."
"Elizabeth ordered the Burmese Ruby Tiara in 1973, and it was made by Garrard & Co. using stones from her private collection. It is designed in the form of a wreath of roses, with silver and diamonds making the petals, and clusters of gold and rubies forming the centre of the flowers."
The Queen Alexandra's Kokoshnik Tiara "was presented to Alexandra, Princess of Wales, as a 25th wedding anniversary gift in 1888 by Lady Salisbury on behalf of 365 peeresses of the United Kingdom. She had always wanted a tiara in the style of a kokoshnik (cock's comb), a traditional Russian folk headdress, and knew the design well from a tiara belonging to her sister, Marie Feodorovna, the Empress of Russia. It was made by Garrard & Co. and has vertical white gold bars pavé-set with diamonds, the longest of which is 6.5 cm (2.5 in)." Just for the sake of comparison, a 20-carat diamond is 17.6 mm.
That's enough, I think. I didn't even make it through the tiaras. But as you can see, there's plenty of swank jewelry. The one problem I have—who paid for them all? The articles can say that Elizabeth or some predecessor "bought" them, but we all know that the money came from the people of England. Perhaps I should have come up with a different word of the day.
The image is "Elizabeth wearing the Kokoshnik Tiara, diamond earrings, a diamond necklace and bracelet, and a silver watch to a state banquet for the President of Mexico in 2015" (https://en.wikipedia.org/wiki/Elizabeth_II%27s_jewels#/media/File:HM_Queen_Elizabeth_II.jpg).