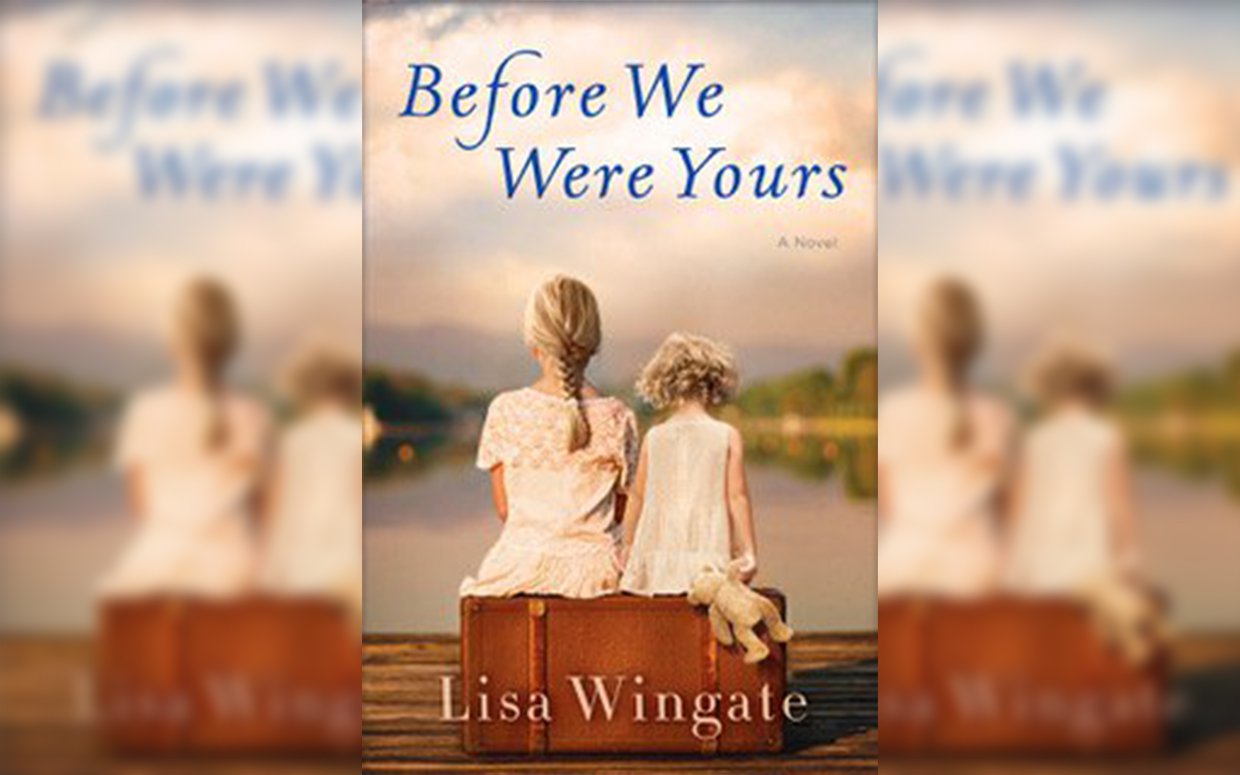 America's Unknown History―The Baby Black-Market
Rebecca Reese
Before We Were Yours is a historical fiction novel written by Lisa Wingate. Some other works by Wingate include The Prayer Box, The Story Keeper, Tending Roses, and many other historical fiction and romance stories. Wingate was once a journalist and inspirational speaker, and now she is a writer who has published over twenty books. She has been nominated for and even won many prestigious awards, like the Pat Conroy Southern Book Prize, the Oklahoma Book Award, the Utah Library Award, the Carol Award, the Christy Award, and the RT Reviewers' Choice Award. Her works are known for taking readers on a journey which leads them to a new definition of kindness, acceptance, and respect. Before We Were Yours is no exception to this pattern of writing.
It is present day in Aiken, South Carolina. Avery Stafford, the daughter of the senator, has taken a break from her position at the United States Attorney's Office in Maryland to come to the side of her father. He has recently been diagnosed with cancer but refuses to let the news stop his political advances, because, as Avery has learned, the Staffords are not quitters. Avery is helping in every way she can and attends as many events as possible, while also keeping in touch with her fiancé who is still in Maryland. One day, their political trail leads them to a local nursing home for the celebration of a resident's one-hundredth birthday. Avery notices one woman there who seems to be in a daze and becomes curious about her. The woman takes interest in Avery's vintage dragonfly bracelet and holds onto her wrist. A nurse intervenes and puts a name to the old woman's face: May. As the nurse pulls her off of Avery, May looks into Avery's eyes and says, "Fern?"
Fern. The name rolls around Avery's head over and over. The next day she gets a phone call from the nursing home. They found her dragonfly bracelet with the woman, May. It is just the opportunity Avery needs to learn more about this strange woman. The nurse apologizes for May's behavior and explains that she recently arrived at this home. May had been found alone in a house by the Mississippi River with her dead sister; so, needless to say, she was having a hard time adjusting. Avery gets her bracelet back and sneaks into May's room. It is empty, cold, and there are no decorations except for a framed picture of a young couple on the little table by her bed. Avery looks at it and is shocked by the resemblance to old pictures of her own grandmother, Judy. The kinky curls are an exact match. May returns to her room by Avery's surprise, and the two talk. May is curious about Avery and her family background, especially her grandmother.
It is 1939 in Memphis, Tennessee along the Mississippi River. Rill Foss, twelve years old, comforts her four younger siblings, Camellia, Lark, Fern, and Gabion, on the porch of their family's shantyboat. Their mother, Queenie, screams in pain inside while their father, Briny, stands solid as a rock in fear. Queenie has given birth five times, but none of them have been like this, and if she does not get help soon then neither she or the twin babies will survive. So, Briny, after much coaxing, snaps back into reality and takes Queenie into town to the hospital. Rill gathers up the children, and they all sleep cuddled together in their parents' bed, hoping to find some comfort and serenity there.
The next morning Rill gathers up some breakfast, but soon they hear someone coming out of the woods and onto their dock. The man claims to be a policeman coming to take them to their parents; however, Rill can see through his façade. But there is no getting away from him or the rest of his henchmen; so, they reluctantly go with the so-called policemen and soon arrive at a sad, dark looking house. Still hopeful that they will get to see their parents, the children do as they are told by Miss Tann, Mrs. Murphy, and Mrs. Pulnik, the three leaders of this horrible home. Despite their cooperation, Rill realizes that they are not going to see Queenie and Briny. No; they are in the Tennessee Children's Home Society, where they will be given new names, treated like animals, and then sold to rich families for profit.
Where will the Foss children end up? What happened to Queenie, Briny, and the unborn babies? Also, who is May and why is she so interested in grandma Judy? Read Before We Were Yours and find out for yourself.
Although Lisa Wingate's story is one of fiction, it does carry some truth. From 1924 to 1950, more than 5,000 children were stolen from homes, schools, playgrounds, churches, and even hospitals, moments after birth, never to see their birth families again. They would be taken to the Tennessee Children's Home Society in Memphis where they would be given new names, new homes, and new families if they were lucky enough to be adopted. This nightmare was organized by a woman named Georgia Tann.
Tann would bribe nurses and doctors in birthing wards to convince their patients that their babies had died during birth in order to get new children for her rich customers. She was also a common taker of prison and mental ward born babies. Her workers would snatch children off the street and tell them their parents were dead. After a child was stolen, they would create false adoption records and make sure that nothing about the child's true past could be found.
Tann genuinely believed that her business was beneficial: taking poor, dirty children and cleaning them up to give to a wealthy home. And at first, it was. She worked in Mississippi at the time and would place poor children in new homes; however, she would not get consent from both birth parents, which soon led to her being sued. So, she moved to Tennessee in 1924 to work for the Tennessee Children's Home Society. This was when she really became power and money hungry. She put out ads in newspapers, advertising children like they were dolls or puppies, something that you would buy as a Christmas gift. Rumors of her baby black market went around, but nothing was done until after her death in 1950 because families who had bought from her were conflicted by their need to do the right thing and their fear of losing their children. Two months after her death, her underground adoption agency closed for lack of funds. However, the emotional toll of her work continued. Countless families had been torn apart and would never be reunited.
Even though Tann ruined many people's lives, she made adoption popular for couples who were unable to conceive. During this time, adoption was uncommon and not looked very highly upon. But after Tann and her agency became well-known, adoption became a viable option for infertile couples. However, also because of Tann, new adoption laws were put in place to keep away a repeat of the Tennessee Children's Home Society.
Like many other painful parts of America's history, it is hard to believe that this is true. It seems like a scary story that your mean older brother would make up in order to scare you. But it happened, and it is a part of our past. Wingate is so elegantly able to take you back to that part of history and show the ripple effect that it still has on today's society. Before We Were Yours will capture your heart, then break it, then slowly piece it back together page by page.