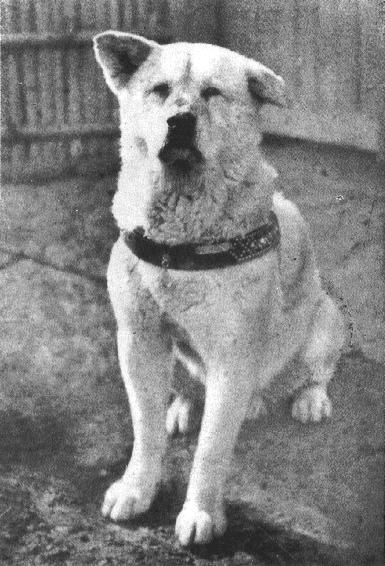 Anna Marie Nieves
I'm a lot older than you but I tend to think that there's an element of music that cannot be captured. Life cannot be captured. Human heart cannot be captured. The moment of creation itself is fleeting. (Parker Wilson)
Based on a true story, the family drama Hachi: A Dog's Tale (2009) was a touching film about how a professor named Parker Wilson (Richard Gere) finds a dog on a train platform and determines to find his owners. However, as time goes on, Parker Wilson forms a remarkable bond with the dog. Since no owners claimed him, his family decides to keep him.
Throughout this story, there are several truths to learn from this movie. However, I will be focusing mainly on loyalty.
When Parker Wilson was heading to work one day, he noticed that Hachi had followed him all the way to the train station. After laughing, he told Hachi to go back home and that he would be back later. But, when he did come back to the train station after work, Hachi was there, patiently waiting for him. Parker Wilson asked one of his friends in the train station if he had been there all day, but much to his surprise, Hachi had gone home and came back in time to wait for him when he was done with work. Having given up, Parker Wilson found himself continually greeted by Hachi every day after work. Hachi never failed to be there just in time, proving his constant dedication to Parker Wilson.
What I find so beautiful about this story is how Hachi never failed to show up. Through rain, snow, or shine, Hachi was always there waiting for the moment when Parker Wilson came back.
Unfortunately, tragedy struck at the most unexpected time. Parker Wilson goes to work like every other day, but unfortunately he never returns to the train station that evening. Hachi waited patiently at the train station, unaware that Parker Wilson had died at work. Every day since his passing, Hachi continues to return to the train station, waiting for the master who will never make it home. As sad as the situation is, Hachi continued to be loyal. He continued to wait in the train station every day, even when he didn't have to.
In this movie, I like to draw comparisons between Hachi and ourselves as Christians. It's easy for us to be loyal to God when things are going well. But when things get tough, it becomes harder for us to stay loyal. Even when it seems like God isn't with us at the time, we have to continue to be loyal and faithful to God. And in this life, there are tons of moments when things get tough. It can be easy to say "I'll be loyal," but it can be hard to put into practice once things start to get rough.
I feel like I relate a lot to what Parker Wilson's grandson Ronnie had to say about Hachi: "He taught me the meaning of loyalty… And that's why Hachi will forever be my hero." Life is like a vapor and "creation is fleeting." I only have one chance in life and I don't want to waste it. So, when life gets rough and I feel like I am alone, I hope that I will be just as loyal as Hachi, no matter how long it takes.